Nigel was in the Royal Navy for 28 years, ending his career in 2014 as a qualified Social Worker. During his time in the Royal Navy, Nigel supported a generic service user group with a variety of personal issues including mental and physical health, disability and personal issues.
A large part of his career was spent supporting serving personnel and their families through trauma (with life changing injuries) experienced with the war in Afghanistan, with two years spent directly supporting those returned to Queen Elizabeth Hospital in Birmingham.
Since leaving the Royal Navy, Nigel has been working with a local Fostering agency, in enabling foster carers to support and nurture young people, overcome a variety of personal difficulties and traumatic life events. Nigel is a Fellow of the Dartington School of Social Entrepreneurs, which has empowered him to set up this Land Based therapeutic environment.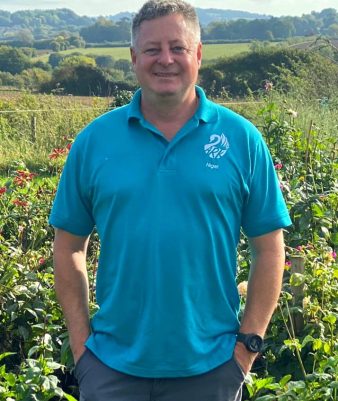 Nigel Bell
Director of Business Development/CEO
Nigel is responsible for the strategic direction and  development of partnerships across corporate and public sectors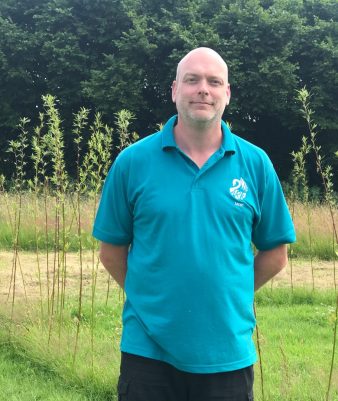 Matt Laughton
Operations Manager
Social Worker, Young Person & Safeguarding Lead​
Matt has worked with young people and adults all of his working life, initially delivering outdoor education and adventurous activities as part of the education team for Exmoor National Park Authority. Matt then worked as a parent support advisor in a secondary school in Taunton before joining the South Somerset Local Service team as an Education Attendance officer, supporting children and their families to access education. Matt then trained as a social worker, working in Somerset's child protection, children looked after and children with disabilities teams. Matt has also worked as a supervising social worker for an independent fostering agency.
Matt enjoys all aspects of being outdoors from being at the top of a cold, wet, windy mountain to sitting in a field watching strange mystical festival creatures dance to whichever band is playing on the stage.
Matt Joined the team at ARK in July 2021. Matt says that working at ARK allows him to combine his professional knowledge and skills with his passion for the environment to support all members of ARK's community to enjoy and appreciate the mental and physical benefits of engaging with nature and interacting with each other.
Sam served in the Royal Navy for 9 and half years as part of Mine Counter Measures 1 Squadron in Faslane, Scotland. Throughout his time he was operationally deployed to the Northern Gulf and was part of NATO task group to The Baltics. Sam left the Royal Navy in 2016 as a Leading Hand.
After leaving the Royal Navy Sam trained as a Boat Builder at The Boat Building Academy, Lyme Regis. Although Sam enjoyed his time boat-building, he did not feel fulfilled. Sam therefore decided to become a support worker for adults with autism and felt that this was his vocation; Sam is now studying BA (Honours) Health and Social Care, with The Open University.
Sam joined the team at ARK in October 2020 combining a job he thoroughly enjoys with his hobbies of growing his own vegetables in his allotment and practical skills he learned as a boat builder. .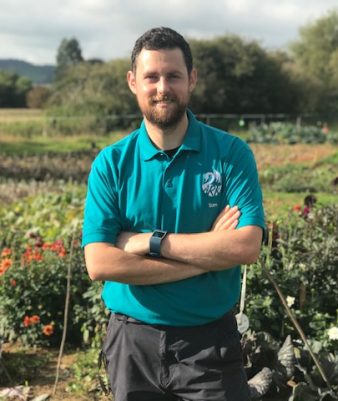 Sam Sheppard
Support Worker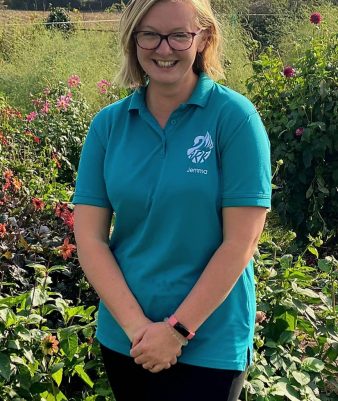 Jemma Harper
Educational Lead
Jemma has been an infant school teacher since 2014, gaining a PGCE with SEN specialism. She has worked with both Year 1 and 2 children within the past seven years; despite being a mainstream setting, Jemma has used her SEN skills within her classroom every year. She feels very blessed to have had the opportunity to work with so many wonderful children and believes they have taught her as much as she has taught them!
Prior to embarking on her teaching career, Jemma studied for a Fine Art BA (Honours) degree at SCAT in Taunton. She specialised in photography and installations but, since being at Ark, her art knowledge has been expanding at the rate of knots! If someone gives her an idea, she will always try to make it happen with the integral help of Ark's volunteers.
Jemma joined Ark at the end of July 2021 as a part time team member and thoroughly enjoys the two days a week she spends with the volunteers and staff.
From January 2022, Jemma will be joining the team full time. She admits she hasn't always been 'green fingered' but nature is becoming a firm friend.
Claire has always had a love for creativity and the arts, starting out her professional career with a degree in Musical Theatre. Since then her path has taken her in many different directions, from working with adults with development disabilities on an organic farm in Hawaii, taking theatre games into refugee camps for children across Europe, and working in a care home during the covid-19 pandemic. Most recently Claire has completed a masters in Expressive Arts Therapy at the European Graduate School in Switzerland. Looking at how creativity can create space for connection and community is what drives Claire's work, and being able to utilise ARK's outdoor space and emphasis on nature is one of her favourite parts of the job. Claire Joined ARK as part of the team in August 2022 having started out as a volunteer.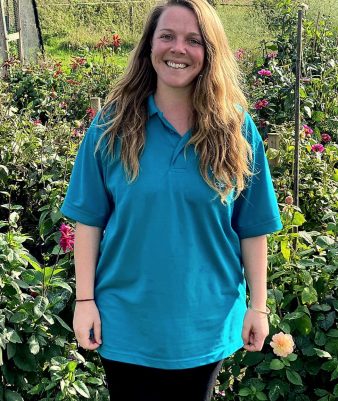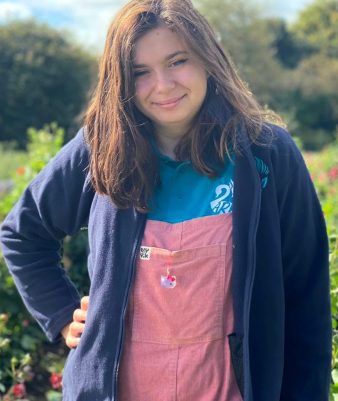 Ella joined ARK initially with work experience, then as a volunteer and now she is ARK's resident apprentice. Ella is very creative and loves and looks after our resident guinea pigs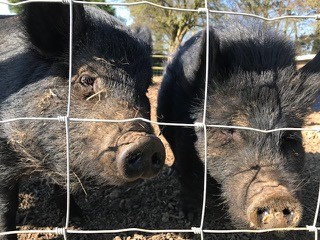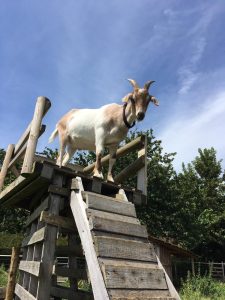 Nanny Catherine & Billy the kid, & Bertie & Teddy the pygmy goats