Active Support at ARK involves helping people to be actively, consistently, and meaningfully engaged in their own lives regardless of their support needs.
Doing things; Participating; Spending time with others; Making decisions; Making choices.
Each day; Through-out the day, whenever there is an opportunity;
With approaches that provide enough structure and predictability that people experience comfort, continuity, gaining a better ability to be engaged;
In ways that increase competence and opportunity; that help people be and stay connected to others (socially); that provide enhanced esteem; that are focused on the needs, preferences, and goals of the person.
Our Vision, Mission and Values
Vision              A safe inclusive place where everyone can connect with others and just be themselves.  
Mission          To enable our community to improve their Health and Wellbeing, Confidence and Community Engagement, by providing a safe and nurturing outdoor environment. We do this by using land-based activities, such as horticulture, animals, nature, cooking and rural arts and crafts.
Values      
      Inclusivity – We strive to provide equal access and opportunities for all, providing participation and inclusion.
      Equality – We treat everyone as an individual and ensure that every individual has an equal opportunity to be the best that they can be.
      Person Centred – We believe that each person should be placed at the centre of their world and treated as an individual.
      Expertise – We understand that each person is an individual and promote self-efficacy to support them to realise their own potential.
      Choice – We believe that everyone has the right to choose and have control over their own lives..
Individual Learning and Positive Support Strategies.
Starts from the point of view of the individual and they are an active and ongoing partner in their options.
Focus on engagement, choice, and opportunities for personal development.
Ark Team planning to be led by ongoing observation, assessment and feedback, ensuring all preparation is based on each individual's needs and expectations.
Making it enjoyable.
Ensure it suits their circumstances and is accessible to them.
Provide valuable engagement opportunities both in structured and non-structured time.
Plan for personal growth and new opportunities.
All people are participating as a team.
Strives for a positive impact on how an individual feels and helping them to maintain this.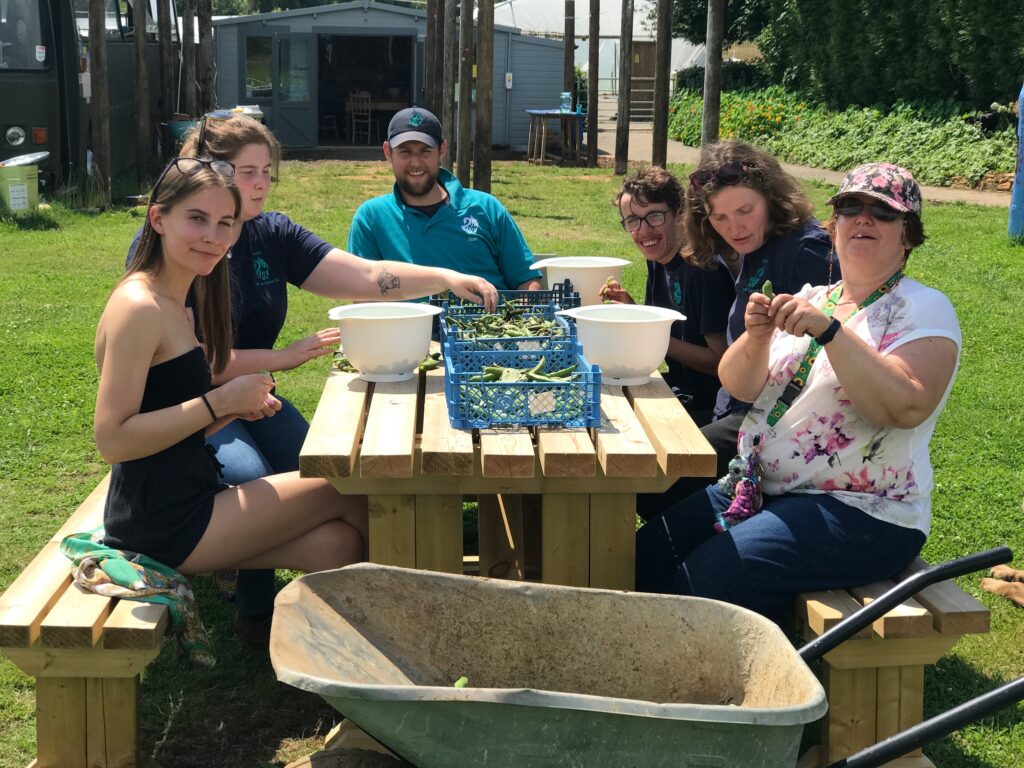 See what we get up to on a daily basis using our land based environment to support meaningful work experience and community integration

See how we can use our physical and mental skills to support educational visits for schools and community groups.
Learn how we are caring for the world around us and using our knowledge to care for the earth's resources of land, soil, air and water
Meet a few of the team behind the ARK at Egwood project and learn a bit more about them